Colorful Wonderful Washington Produce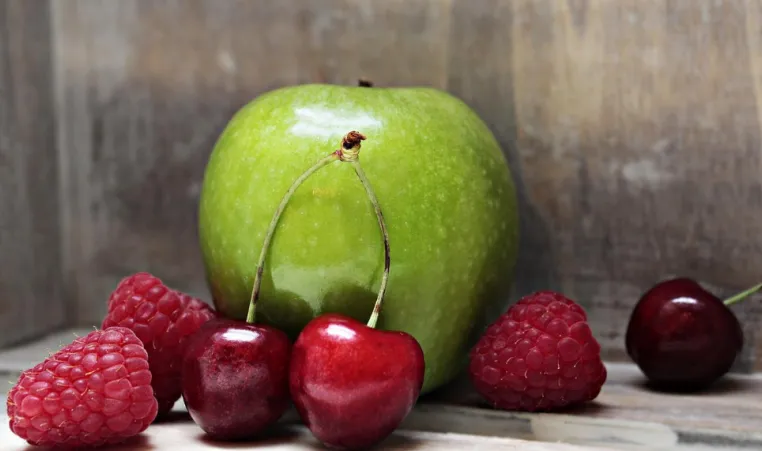 Produce Picks in Washington
I remember one of the first things I did before moving here was look into the top growing Washington produce. People would often talk about the rain as well as long summer days full of light in Washington, so I figured there must be some real perks to what grew well in the state. It has been fun to experience first hand the amazing produce we have here, as Washington is a top producer of multiple fruits and herbs among others.
Red Raspberries
Fun fact - our own Whatcom county is a top producer of red raspberries. They can be found around Whatcom at multiple U-pick farms from late June through mid August. Raspberries are one of the leading fruits in fiber content, and provide an excellent dose of vitamin C as well. Mash them up and stir in some chia seeds for a tasty alternative to jelly on toast.
Apples
Second fun fact - Washington is the top producer of apples in the US! From sweet to tart, Washington grows it all. For example, Granny Smith apples are known for their tart flavor and crunchy texture. They make an excellent pick for an apple slaw recipe. I found a great recipe that does not use mayo and is full of nutrition! According to multiple resources, Fuji apples rank as the sweetest. This must be why I find this type of apple to be one of the best paired with peanut butter, as you get the full sweet and salty profile in a balanced snack.
Rainier Cherries
A very fitting name for large cherries originating in Washington. These cherries are a blend of red and yellow in color, and sweet to the taste. Look for them around town as July is a peak month in Washington for Rainier cherries. The red pigment of cherries means they are full of anthocyanins, a plant pigment that has shown some evidence for positive health benefits on the cardiovascular system. This recipe caught my eye immediately for a sweet treat!
Lavender
Final fun fact - lavender is very prominent in the town of Sequim, WA. In fact, it is so big here that they actually host a lavender festival in July! Talk about a celebration over an herb - I had no idea this event existed until I began this blog. There has been some evidence to support that the smell of lavender, specifically lavender extract, can enhance the sense of feeling calm. I find the lemon and lavender combination creates a unique flavor profile. I found a fun cookie recipe that also incorporates almond flour and chia seeds - nice to see the occasional nutrition boost in a dessert :).
Cheers to Washington and its wonderful produce.
Happy summer!