Millworks Downtown ELC Ground Breaking Ceremony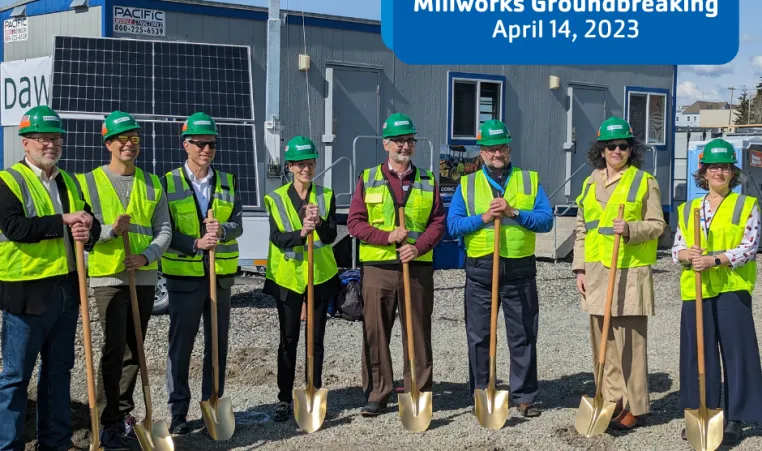 We had the honor of attending the groundbreaking ceremony for the Millworks project today, and we couldn't be more excited about this collaboration between Mercy Housing Northwest, the Whatcom Family YMCA, and the many other community partners. This innovative development will provide multiple units of affordable housing for families (10% of which will be reserved for families exiting homelessness), along with a community room, outdoor recreation spaces, and of course an onsite ELC which will be the new home of our Downtown ELC location. 
As we continue to face a shortage of affordable housing in our region, the Millworks project offers a beacon of hope and an example of what can be achieved through collaboration and innovative thinking. We're excited to see this development take shape and look forward to the positive impact it will have on our community. #affordablehousing #communitydevelopment #partnership #MillworksBellingham #MercyHouseing #ForABetterUs
We're proud to see the Whatcom Family YMCA as a key partner in this project, bringing their expertise in community engagement and youth development to the table. Other partners include the City and Port of Bellingham, the Whatcom Community Foundation, and the Norcliffe Foundation, among others.