Make Fall Food Fun!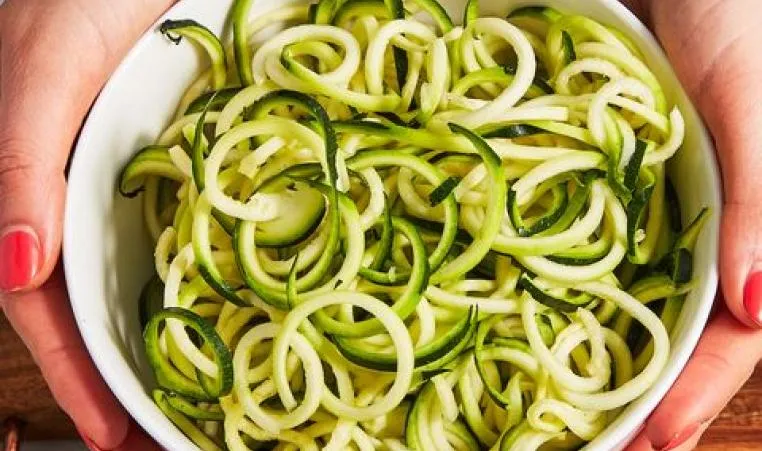 "Squash" The Idea That Pasta Can Only Be Made From Grains!
When we think of healthy food we sometimes think "Booooring". But as caregivers, we can put the fun back into the food we serve our family. One of the cheapest and most useful gadgets in a fun kitchen is a Zoodle Maker. It makes a spiral shape out of carrots, all different types of zucchini and more.
Use the Zoodle maker to make fun spirals then steam them, add a bit of butter or non-dairy substitute, some grated Parmesan cheese and enjoy. If your child is not fully on board with the fact that this is all veges, just add a few regular noodles or cherry tomatoes. 
It is also fun to make Zoodle Nests. Pile the Zoodles on a parchment paper lined cookie sheet and make small piles of the noodles. Pull a bit of the top apart and fill with the healthy toppings of your choice and bake. 350 degrees for about 10-20 minutes. The time it takes to cook varies with your toppings. 
Other fun fall foods include Zucchini Bread and Pumpkin Bread but keep be mindful of the amount of sugar in the recipe you choose. A good rule of thumb is that the amount of sugar should not be one of the first 3 ingredients, quantity-wise. For example: a healthy recipe may have 1 cup of whole wheat flour, 1 cup of all-purpose flour and 1 cup of pumpkin with ¾ cup of sugar. A recipe that you would want to avoid would have 2 cups of flour, 1 cup of sugar and 1 cup of pumpkin.  
Enjoy your time together as a family and make fall food healthy and fun.