Thankful For You—Join Us!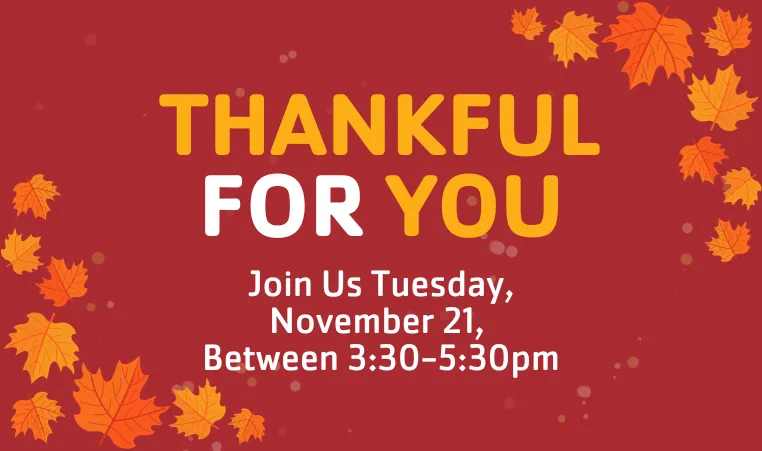 Hey Y Community!
We're throwing a Member and Donor Appreciation Gathering, and you're invited! 🎉 Join us in the YMCA Lobby on Tuesday, November 21, from 3:30-5:30 for lite snacks, CEO mingling, and board member connections.
Your presence makes our community rock, and we can't wait to say thanks in person!
See you there! 🌟