2 New Classes: Morning Strech & Yoga for Healing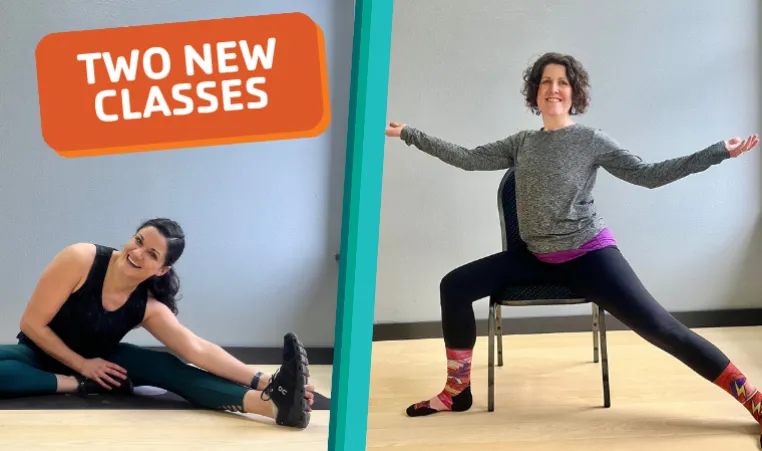 We believe that fitness goes beyond just strength and endurance. That's why we're thrilled to announce two new fitness classes: Morning Stretch and Yoga for Healing.
Morning Stretch: Begins February 14
Tuesdays and Thursdays, 8-8:45am
Flexibility is often one of the last components of fitness we think of, but it should be one of the first! Maintaining a proper stretching routine can help increase your flexibility, reduce muscle and joint pain, improve posture, and decrease your risk of injury. Jahnel will guide you through 45 minutes of stretching with added core strengthening exercises. This class is for ALL levels, however, participants should expect both standing and on the floor movement. 
Yoga for Healing: Begins February 8
Wednesdays, 12:15-1:15pm
10 People Max Per Class | Sign up, each time you want to attend, on the Y's app or calling 360 733 8630 to sign up with the Welcome Desk staff.
Please bring a yoga mat, blanket, yoga block and strap.
A 60 minute, gentle, yoga class for individuals recovering from, or working with, a long-term health diagnosis such as cancer, Parkinson's, multiple sclerosis, or a similar challenge. Exploring a combination of mind-body practices to bring greater health and wellness into all levels of being. We will begin each practice in chairs and progress to standing poses, ending with a deep relaxation on the floor.
We can't wait for you to try our new Morning Stretch and Yoga for Healing classes. Our experienced instructors are here to help you reach your fitness goals and achieve optimal health and wellness. As always, these classes are free for members! Not yet a member? Ask the front desk how you can try one of these classes for free before signing up!