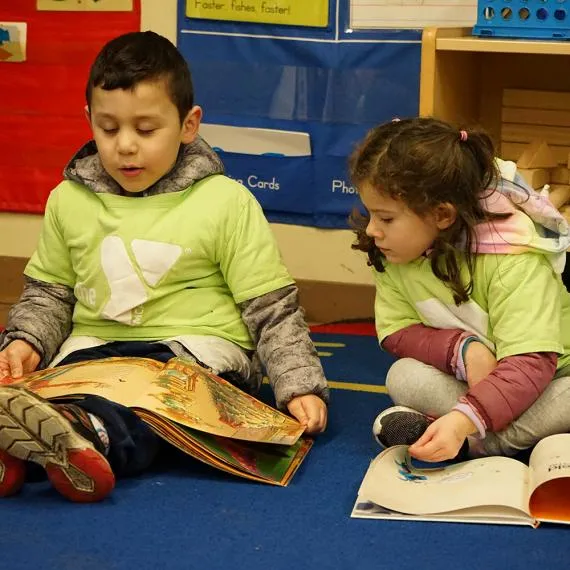 Success in School
Over $180,000

in scholarships awarded in 2021 for Early Learning, Afterschool Programming, and Youth Institute for Teens. 
"I learned about what I want to do in a deeper way, how to work in a group and give advice to my juniors. I learned that it is ok to struggle and ask for help. I am very thankful for this experience."
— Youth Institute Teen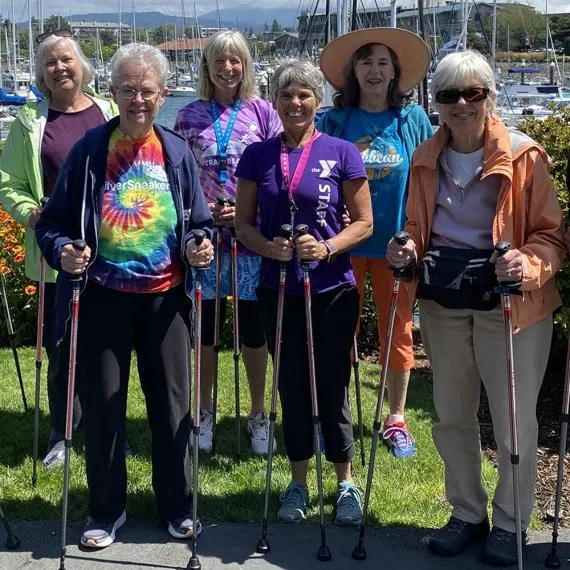 Improving Health & Well-Being
Over $30,000

in scholarships awarded in 2021 for Chronic Disease Prevention Programs, Girls on the Run, Trailblazers, and Aquatics.
 
"Since the pandemic began I have been doing the senior classes on Zoom five times a week, often with the recorded classes on the weekends. As much as I miss the pool and seeing people, I have enjoyed these classes. I appreciate the variety . . . and the excellent instructors. The Y instructors are knowledgeable, have excellent teaching skills, and make exercise fun."
—Senior Zoom Class Participant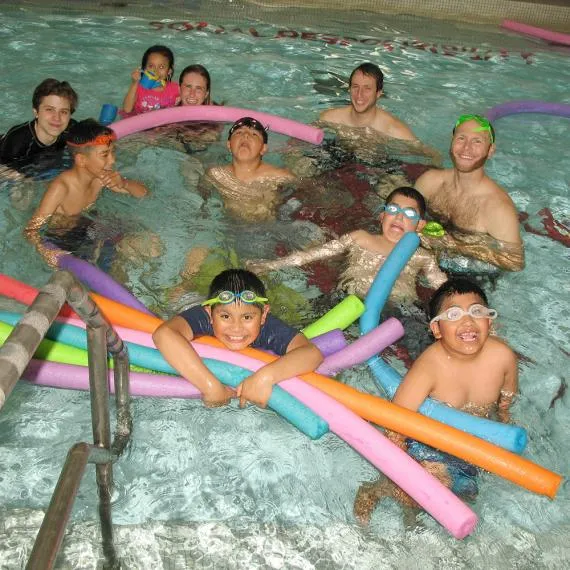 Bringing People Together
Over $53,000

in scholarships awarded in 2021 for Whatcom Family YMCA Membership

"We feel that Vamos provides not only the lessons, the transportation, and resources, but it also provides joy. Instilling this joy and bringing them in an environment [at the Y] that is safe and where they are allowed to be goofy, and they are allowed to explore is really important." 
—Clara Artiaga, Vamos Outdoor Project (Whatcom Family YMCA Partner)
We Need Your Help...
Participate in the Annual Community Support Campaign!
The Whatcom Family YMCA's vision is for every family and individual to flourish:
All kids enter kindergarten ready to learn, children continue to develop and grow in each grade, high school students graduate on time with a clear path to higher education or a career, and people of all ages and backgrounds thrive socially, physically, and spiritually. Income and/or background must not be a barrier to participate in our healthy living, child care, camp, and other programs.
We cannot do this critical work alone. The Whatcom Family Y needs your support now more than ever to help everyone grow healthy in spirit, mind and body.
Join us as we rebuild and renew our community's strength.
Campaign Kickoff is April 28 with campaigning taking place during the month of May. 
We need your commitment to help support our efforts in campaigning for these three important goals:
1.   Success in School
There is a critical shortage of early learning and childcare in Whatcom County, and the options that are available cost more than many families can afford. The Y's affordable early learning centers provide a strong educational foundation for young children and keep parents and caregivers in the workforce. And our afterschool and teen programs ensure kids continue to have the mentorship and skill training they need to be successful as they grow.
2.   Improving Health and Well-Being
We aim to reduce chronic disease and increase positive health outcomes while addressing health inequity county-wide (through Diabetes Prevention, ACT!, Pedaling for Parkinson's, LIVESTRONG, Blood Pressure Monitoring, Urban Poling, and more). Food insecurity also continues to be a pressing issue for Whatcom, which is why we will continue to deliver food weekly to those in need. Given the past two years of pandemic life, many teens are facing elevated levels of anxiety and depression—our Youth Institute and soon-to-launch middle school programs will address this growing need to support young people with their mental health.
3.   Bringing People Together
We need investors who believe in our mission and are committed to providing equitable access for all. Systemic barriers that diverse communities face are unacceptable. We have pledged to become an antiracist and more welcoming and accepting organization by providing learning initiatives, partnerships, and resources to infuse this commitment throughout our work to create health equity and access for all.
Given our reach and partnerships, the Y can address these three goals like no one else can.
If not the Y, then who? Join us today in our mission.
Please contact Allison Hegan at ahegan@whatcomymca.org to learn more. 
BIG Thank You to Our Door Prize Donors!
Each of the local businesses below graciously donated door prizes for our campaign. As a small thank you for their campaigning efforts every week during the month of May, our volunteer campaigners who turn in pledge cards will be entered for a chance to win one of the fabulous gifts provided--total value over $1,250! Please show your support by visiting our donor's establishments or checking out their shop pages by clicking below. THANK YOU!